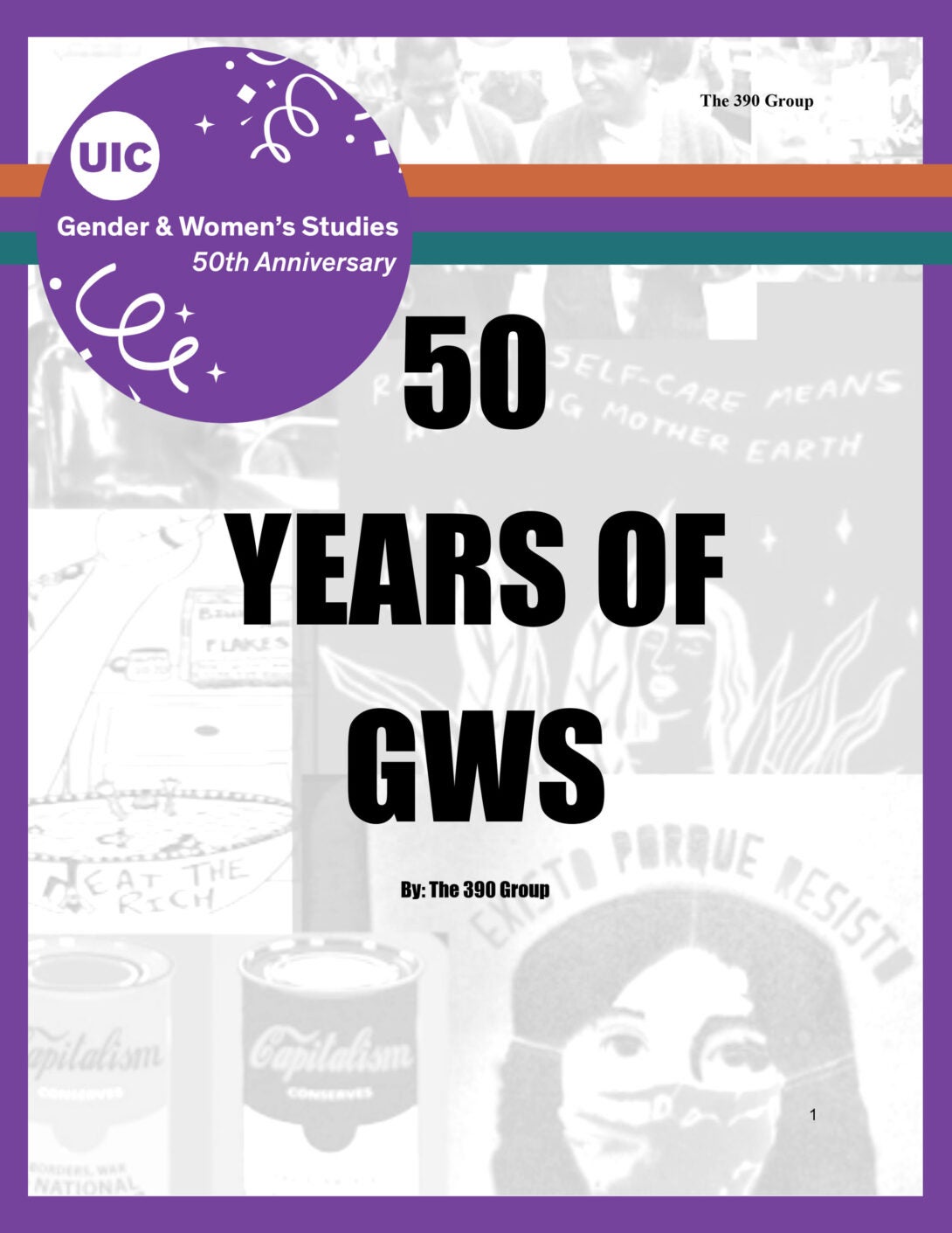 As the Gender and Women's Studies (GWS) program at UIC celebrates its 50th anniversary, faculty, students, and staff have been studying the program's history, celebrating its many accomplishments, and reflecting on GWS' continued importance and relevance.
During the Fall 2021 semester, students in Professor Elena Gutiérrez's GWS 390 Feminism and Social Change class created a zine and accompanying podcast based on their research on the history of GWS at UIC and as a broader field of study. Their work reflects GWS at its best and exemplifies our values of egalitarian learning, community building and engagement, radical self and collective love, and commitment to imagining and creating joyful liberated futures.
We are thrilled and honored to share the inspiring work of these students: Adriana Castrillon, Asad Merchant, Itzel Sanchez-Villa, Jackie Hernandez, Jenny Lozada, Lupe Zamudio, Maria Baeza-Guillen, Maricela Nateras, Mora Isaac, Rina Popal, Sandra Ugalde, Trey Turner, and Victoria Sanchez.
Special thanks goes out to GWS undergraduate student Yasury Mendoza for her tireless behind-the-scenes transcription and coordination work, as well as GWS Graduate Assistant Leeann Ream for her design and website expertise.
We invite you to read the students' beautiful zine. Listen to their engaging podcast. Join us in celebrating 50 years of GWS!