Nov
16
2022
Real Talk: Reproductive Justice Now with GWS Alum Lara Haddadin
November 16, 2022
9:30 AM - 10:45 AM
Location
369 BSB and Zoom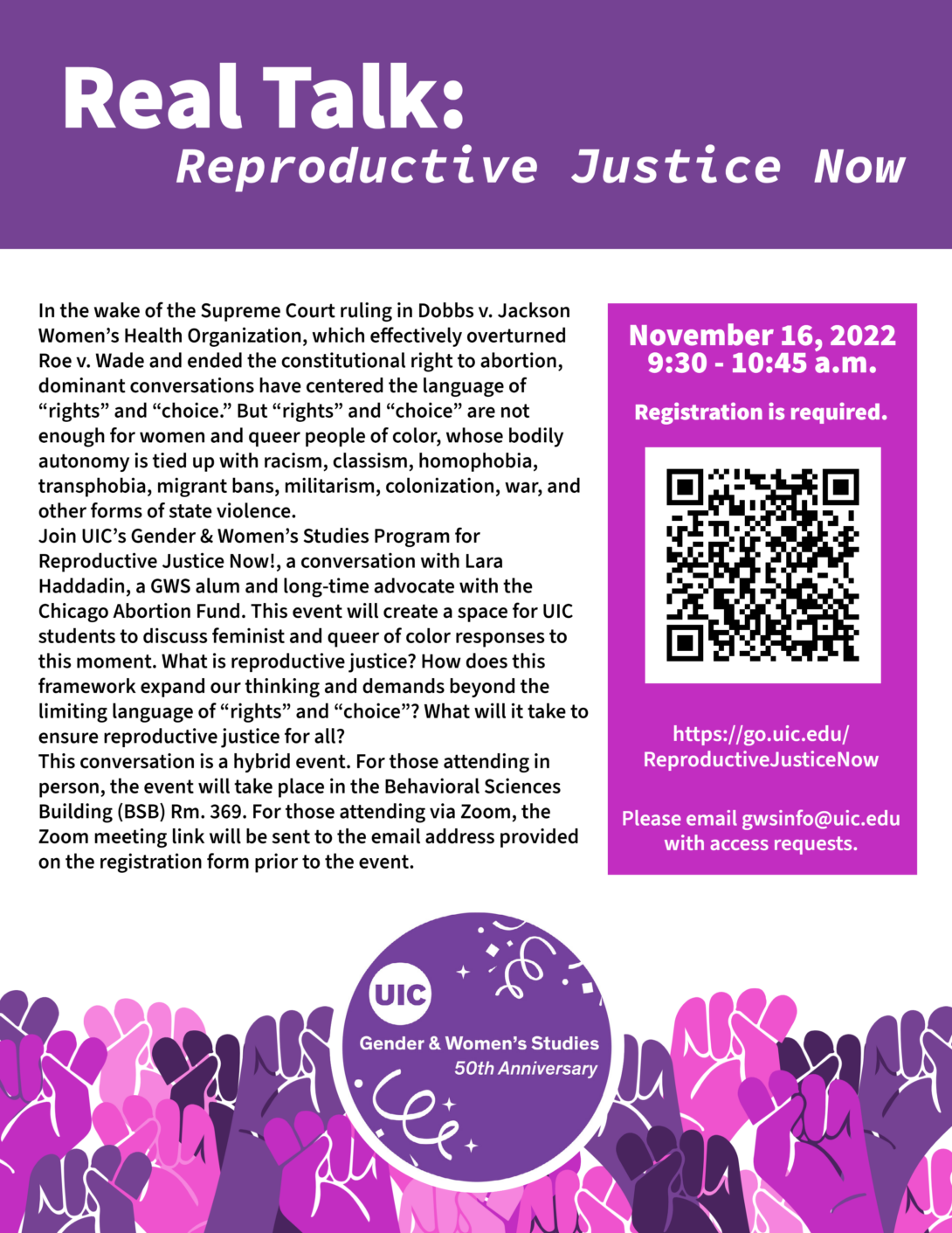 In the wake of the Supreme Court ruling in Dobbs v. Jackson Women's Health Organization, which effectively overturned Roe v. Wade and ended the constitutional right to abortion, dominant conversations have centered the language of "rights" and "choice." But "rights" and "choice" are not enough for women and queer people of color, whose bodily autonomy is tied up with racism, classism, homophobia, transphobia, migrant bans, militarism, colonization, war, and other forms of state violence.
Join UIC's Gender & Women's Studies Program for Reproductive Justice Now!, a conversation with Lara Haddadin, a GWS alum and long-time advocate with the Chicago Abortion Fund. This event will create a space for UIC students to discuss feminist and queer of color responses to this moment. What is reproductive justice? How does this framework expand our thinking and demands beyond the limiting language of "rights" and "choice"? What will it take to ensure reproductive justice for all?
This conversation is a hybrid event. For those attending in person, the event will take place in the Behavioral Sciences Building (BSB) Rm. 369. For those attending via Zoom, the Zoom meeting link will be sent to the email address provided on the registration form prior to the event.
Date updated
Jun 13, 2023