Graduate Prize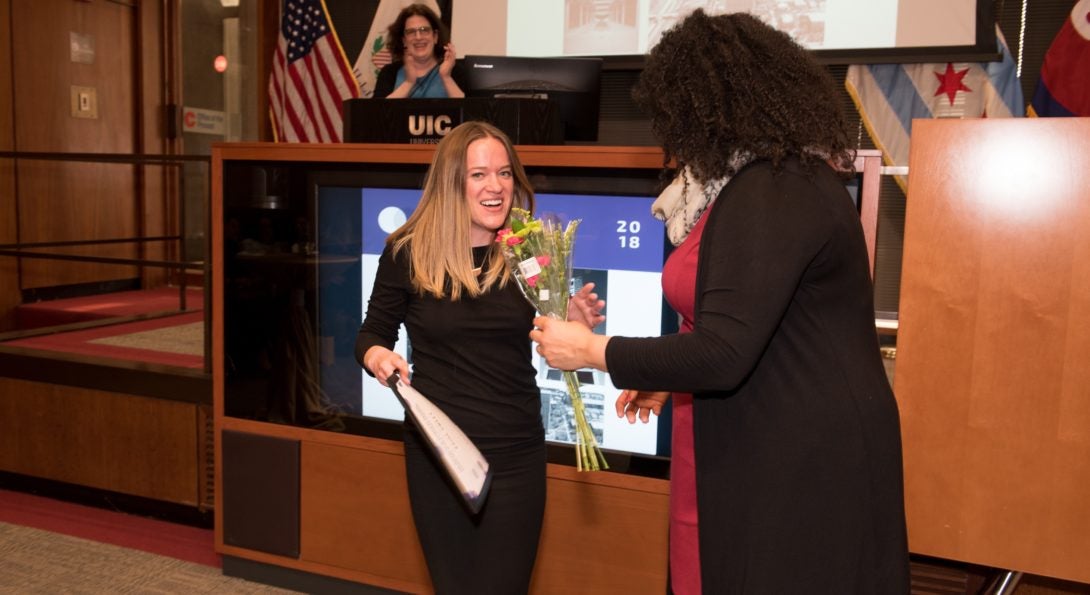 The Gender and Women's Studies Graduate Prize is awarded annually to one outstanding GWS graduate concentrator in recognition of the student's commitment to interdisciplinary scholarship in Gender and Women's Studies. The winner will receive a certificate of recognition, a monetary award of $500, and notice among the University's award winners.
To apply, we ask that you be an existing UIC GWS graduate student concentrator who has taken at least one of the core courses (GWS 501 or 502).
Please check back in Spring 2024 for instructions to apply for the 2024 Graduate Prize. Applications typically are due in early to mid April each year.