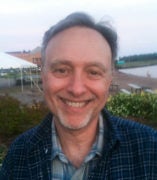 John D'Emilio
Professor Emeritus
Gender and Women's Studies; and History
Contact
Address:
601 S Morgan St.
Office Phone:
Email:
CV Download:
About
John D'Emilio's research interests include gay and lesbian studies; the history of sexuality; social movements; and U.S. history after 1945. Besides his GWS courses, he teaches an undergraduate history course on the U.S. in the 1960s.
A pioneer in developing the field of gay and lesbian studies, he is the author or editor of more than half a dozen books, including Sexual Politics, Sexual Communities: The Making of a Homosexual Minority in the United States;Intimate Matters: A History of Sexuality in America [with Estelle Freedman];Making Trouble: Essays on Gay History, Politics, and the University; andCreating Change: Sexuality, Public Policy, and Civil Rights [co-edited with William Turner and Urvashi Vaid]. Intimate Matters was quoted by Supreme Court Justice Anthony Kennedy in the 2003 Lawrence v. Texas decision that ruled state sodomy laws unconstitutional.
The World Turned: Essays on Gay History, Politics, and Culture, published by Duke University Press, won the Editor's Choice Award of the Lambda Literary Foundation in 2003 as best book. Lost Prophet (The Free Press, 2003), a biography of American civil rights leader and Gandhian activist Bayard Rustin, has been widely honored. It was a nonfiction finalist for the National Book Award; winner of the Stonewall Award of the American Library Association for best gay and lesbian nonfiction book; and a New York Times "Notable Book" of 2003.
D'Emilio has won fellowships from the Guggenheim Foundation and the National Endowment for the Humanities; received the Brudner Prize from Yale University for lifetime contributions to gay and lesbian studies; and was a fellow at the Center for Advanced Studies in the Behavioral Sciences in Stanford, CA.
A former co-chair of the board of directors of the National Gay and Lesbian Task Force, he was also the founding director of its Policy Institute. He has also served on the board of directors of the Gerber/Hart Library in Chicago, a community-based library, archives, and cultural center devoted to preserving and making accessible the history of the gay, lesbian, bisexual and transgender communities. He can often be found there reading their archival holdings on Chicago's gay and lesbian history.
When not working, he watches old movies, solves sudoku puzzles, and searches for New York style pizza in Chicago.
Education
PhD, History - Columbia University, 1982