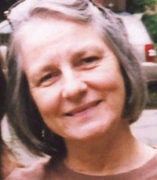 Margaret Strobel, PhD
Professor Emerita
Gender and Women's Studies
About
Margaret (Peg) Strobel is former director, Jane Addams Hull-House Museum, and professor emerita of Gender and Women's Studies at the University of Illinois at Chicago. She cares about democracy (as did Jane Addams) and works to make it and social and economic equality a reality.
Peg serves as secretary to the board of the Chicago Cultural Alliance, a consortium of ethnic museums historical societies and cultural centers that promotes social change through a first voice perspective. She is former president of the National Collaborative for Women's History Sites. She is active with Democratic Socialists of America and other local groups.
Through efforts of Women's Studies faculty, students, and staff that began as early as 1972, Peg was hired in 1979 as director of the Women's Studies Program and as the first faculty member hired in women's studies itself. She served as director until 1990 and subsequently as acting director.
Scholarly Activity:
Peg's Chicago scholarly activity includes co-editing Pots of Promise: Mexicans and Pottery at Hull-House and serving on the editorial board for Women Building Chicago 1790-1990: A Biographical Dictionary.<
In addition, she has published in the areas of African women's history (Three Swahili Women: Life Histories from Mombasa, Kenya, in Swahili and English translation; review essay in Signs; chapter on religious and secular ideology inAfrican Women South of the Sahara); gender, race and empire (European Women and the Second British Empire; a chapter in Becoming Visible; a co-edited volume Western Women and Imperialism: Complicity and Resistance); the development of the fields of women's history and women's studies, from a personal perspective (chapters in Voices of Women Historians; The Politics of Women's Studies); oral history; and public history.  She is series co-editor of Restoring Women to History, with volumes on Africa, Asia, Latin America and the Caribbean, and the Middle East and North Africa.  Her book Muslim Women in Mombasa, 1890-1975 won the Herskovits Award from the African Studies Association in 1979.
Education
PhD - University of California, Los Angeles 1975