Support Our Current Students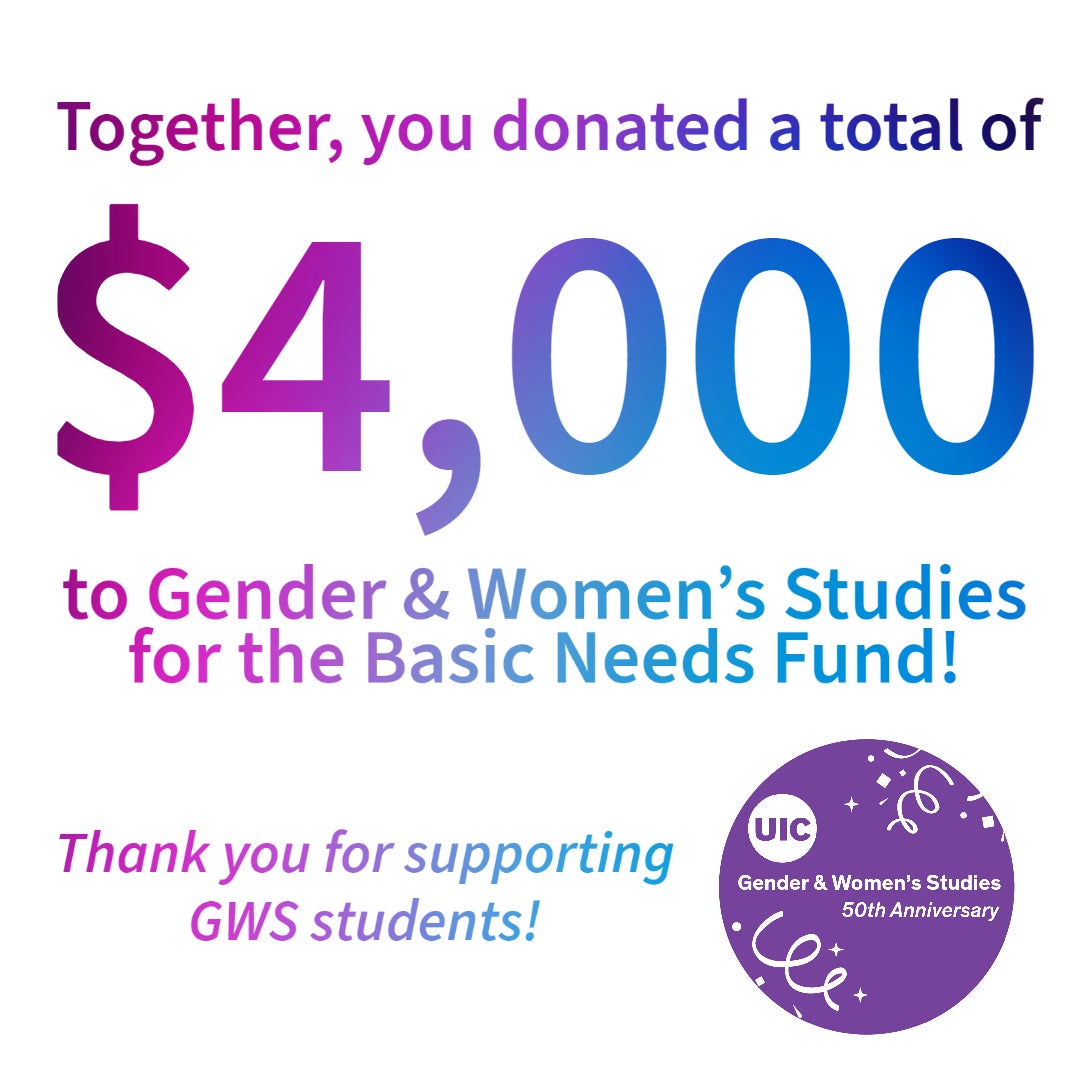 Your generous contributions during Giving Tuesday raised $4000, which will seed the GWS Basic Needs Fund! This fund will be available in 2023 to our current students to help them make ends meet. We are developing a simple system to have students apply.
This is an ongoing campaign. You still can contribute to the GWS Basic Needs Fund via the link below. Select UIC LAS Gender and Women's Studies Unrestricted Fund.
Thank you for showing up for our students!