2015 Civic Engagement, Community Service, and Community Organizing (CECSCO) Honorees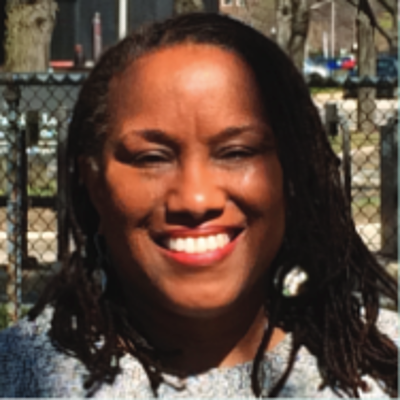 Cheryl M. Graves began her career as a community health educator at Spelman College in Atlanta, Georgia. Her legal career has focused on public interest law, working with organizations such as Legal Assistance Foundation of Chicago, the Office of the Cook County Public Defender, Access Living, and Northwestern University School of Law. During her 10-year tenure at Northwestern, Cheryl worked with the Children and Family Justice Center on reform initiatives, represented youth in serious delinquency matters and supervised law students.
In 2003, Cheryl went on to become Co-founder and Executive Director of the Community Justice for Youth Institute (CJYI). The nonprofit organization focuses on building community capacity to support marginalized and court-involved youth and reduce racial disparities in the juvenile justice system.
Cheryl's expertise in restorative justice reaches far and deep. She has been awarded with a Soros Senior Justice Fellowship (2004), and shared her work with South Africa, Zimbabwe, Ghana, Kenya, Belize and Brazil. In Chicago, Cheryl has created innovative including: Community Panels for Youth (CPY), the first Cook County Juvenile Court alternative grounded in RJ principles; Girl Talk, a weekly program for girls incarcerated at the Cook County Juvenile Temporary Detention Center; the Street Law Peer Education Project, a law-related education program for youth in detention facilities and community organizations; and the Community Justice Initiative, to develop youth peer educators in street law, restorative justice, etc. She is currently working to develop Community Restorative Justice Hubs in Chicago neighborhoods with the highest rates of youth incarceration.
Cheryl received her B.A. from Carleton College, a Master of Public Health degree from University of Illinois at Chicago, and law degree from IIT Chicago-Kent College of Law. She is trained as a mediator, national restorative justice trainer and a peace circle keeper.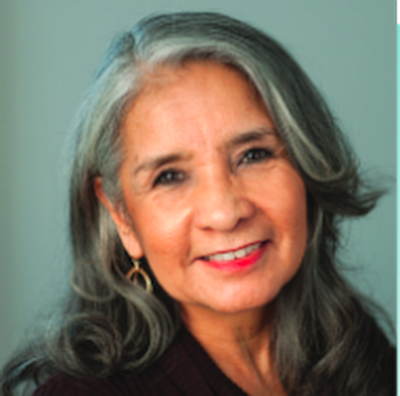 Virginia Martinez is an attorney who has spent more than three decades working in non-profit organizations and being a strong advocate and leader for Latinos, women and children. In 1975, she was one of the first Latinas to be licensed to practice law in Illinois. Virginia was a founding mother of the DePaul University Latino Law Student Association, the Illinois Maternal and Child Health Coalition and the National Coalition Against Domestic Violence. She also served as lead counsel in the historic redistricting cases of 1982 that created the first Latino wards and legislative districts.
Virginia has worked in a range of organizations. She served as Executive Director of Mujeres Latinas en Accion from 1992 – 1997. In 1995, she participated in the 1995 UN Conference on Women in Beijing. Virginia has also served as Legislative Staff Attorney in the Chicago Office of the Mexican American Legal Defense and Educational Fund (MALDEF), where she monitored legislation and policy issues affecting Latinos in the 11-state Midwest region. From 2000-7, she was Director of the International Center for Health Leadership Development at the University of Illinois at Chicago, and worked to build bridges between communities, healthcare providers and the academy.
Virginia is currently Senior Policy Analyst for the Illinois Latino Family Commission, a non-partisan, independent state com-mission established by statute to improve the opportunities and resources available to Latino families throughout the state. She has received numerous awards and recognitions for her work and activism, including Today's Chicago Woman, YWCA Achievement Award for Community Service, and the Outstanding Leadership Award from the Illinois Legislative Latino Caucus Foundation.
Virginia is the proud mother of Miguel and Natalia, is an avid dancer, cake decorator and sporadic crafter.