2016 Civic Engagement, Community Service, and Community Organizing (CECSCO) Honorees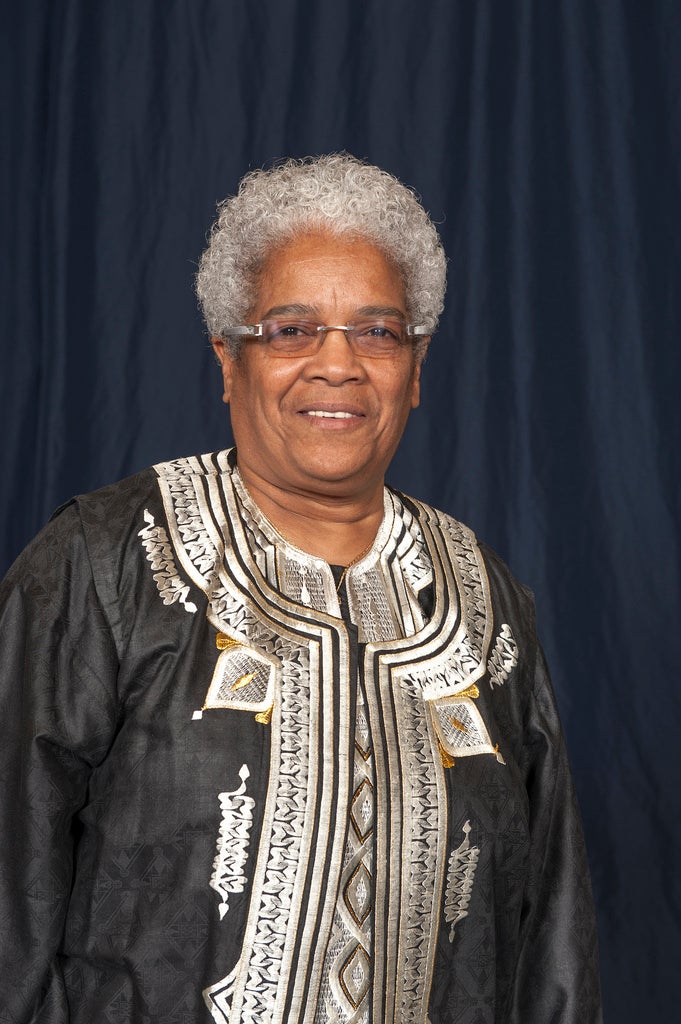 Dr. Murray has spent her career serving the medically under served. She has worked in a variety of settings including practicing Occupational Medicine at a Workers Clinic in Canada, Residency Director for Occupational Medicine at Meharry Medical College, and Bureau Chief for the Chicago Department of Health under Mayor Harold Washington. Dr. Murray worked as Medical Director of the federally funded health center serving Cabrini Green Public Housing Project in Chicago. Dr. Murray has been an active member of a wide range of local and national organizations including serving as a member of the Board of Scientific Counselors for ATSDR, the Board of Scientific Counselors for NIOSH, and the Board of Directors of Trinity Health (a large Catholic Health system).
In 1997 Dr. Murray returned to the Cook County Health System where she served as Chief Medical Officer -Primary Care; and served as an attending physician in the Division of Occupational and Environmental Medicine at Cook County Hospital. Dr. Murray has worked in leadership roles in many public health organizations including NACCHO's Health Equity and Social Justice Team, and the national executive board of APHA. During 2011 she served as President of the American Public Health Association. In December 2014, she retired from her position as the Chief Medical officer for the Cook County Department of Public Health of the Cook County Health & Hospital System, the PHAB accredited and state certified public health department for suburban Cook County.
Today she continues to practice as a voluntary general internist one of County's health centers and is an Adjunct Assistant Professor at the University of Illinois School of Public Health. She serves on many local and national boards including the Chicago based Health and Medicine Policy Research Group. She remains passionate about increasing the number of Black and Latino health professionals and serves on the Urban Health Program Community Advisory Committee at the University of Illinois.
Dr. Murray is devoting the rest of her career to being an enthusiastic full time trouble maker. She has been a voice for social justice and health as a basic human right for over fifty years.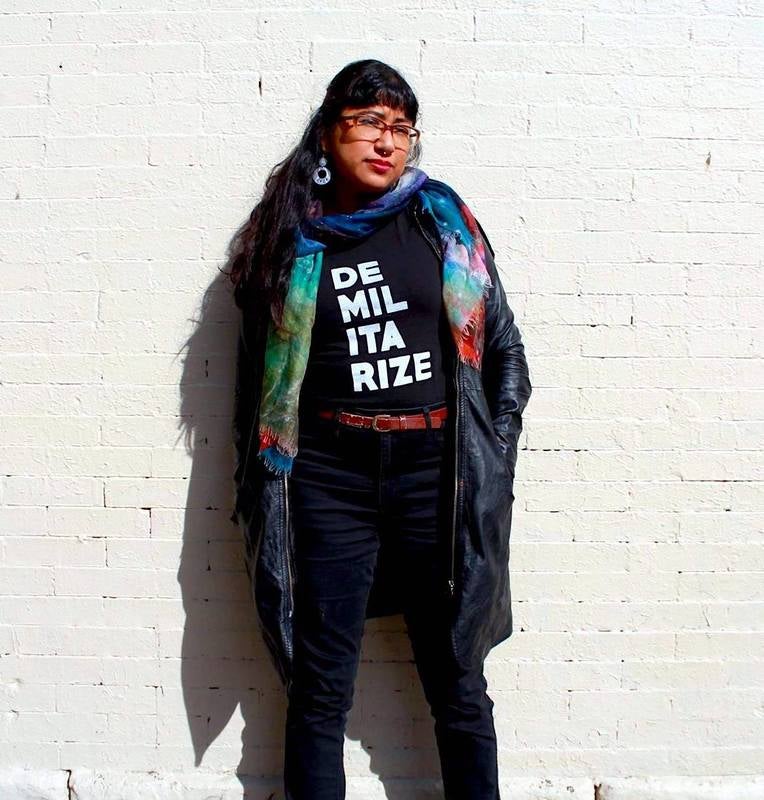 Monica Trinidad is a queer, Latinx artist and organizer born and raised on the southeast side of Chicago.
In 2012, Monica co-founded Brown & Proud Press, a collective of people of color with the intent of sharing personal narratives of struggle through the medium of zines as a catalyst for collective healing and social change. A working group, Brown People for Black Power, also emerged from the group, leading conversations on challenging anti-Blackness within ourselves, our homes, and our Latinx, Asian Pacific Islander, and South Asian communities through workshops and zines.
Heavily involved in challenging police violence in Chicago, Monica was one of eight young organizers & activists of color who traveled to Geneva, Switzerland in 2014 to present a report on police violence in Chicago to the United Nations Committee Against Torture. As a delegation representing We Charge Genocide, a grassroots organization in Chicago, they staged a direct action inside the UN, calling attention to the murder of Dominique Franklin, a 23-year-old Black man tased to death by the Chicago Police Department. Because of We Charge Genocide's delegation and direct action, the UN Committee Against Torture directly mentioned Chicago police violence against youth of color in their official observations, highlighting police violence in Chicago on an international level.
In 2016, Monica co-founded For the People Artists Collective, a radical squad of Black artists and artists of color in Chicago who create work that uplifts and projects struggle, resistance, and survival within and for our marginalized communities. Since January of 2016, For the People Artists Collective (FTP) has created two radical coloring book entitled Color Me Rising and Color Me Resisting, created artwork for and participated in 4 large-scale campaigns challenging police violence in Chicago, and has commissioned artwork or led creative workshops for over 20 different Chicago-based, social justice organizations and collectives.
Monica actively pushes for spaces where both artists & organizers recognize the necessity of cultural organizing, and creates work to uplift and document struggles in Black & Brown communities in Chicago. Monica has created movement art for over 20 grassroots organizations and efforts in Chicago, and has had work shown at DuSable Museum, National Museum of Mexican Art, East Meets World Gallery, and more.
Monica currently co-hosts the podcast, the Lit Review, a podcast where organizers interview organizers about books relevant in this current political moment. The Lit Review airs every Monday at 12pm CST.